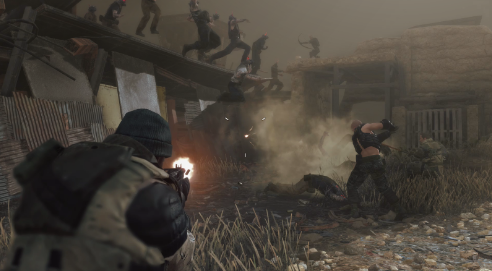 How do I update the game?
Updating Metal Gear Survive is easy!
First, switch on your game system.
If you are playing on PlayStation® and are signed in to PlayStation™Network, or are playing on Xbox and are signed into Xbox Live, the game update will begin automatically.
On Steam as well, Metal Gear Survive will be updated automatically.
Also, if you are signed up for PlayStation®Plus, the update can be done automatically while your system is in Standby Mode.
How do I check the game version?
The version number is displayed on the bottom-right corner of the Title Screen.
After downloading and installing the latest game update, is it possible to downgrade to a previous version of my choice?
It is not possible to downgrade from the latest version to a previous version, or upgrade from the original version to a previously released update of your choice.
Also, please be aware that it is not possible to play the game if you do not have the latest game update installed.