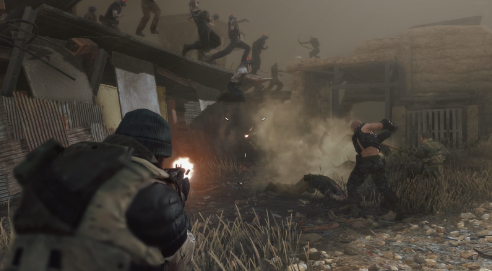 Is there an in-game chat function we can use?
While Metal Gear Survive doesn't have its own in-game voice or text chats, we encourage you to use your system's bult-in features - we firmly believe that in-game communication is fundamental to enjoy Metal Gear Survive!
What can I do if a player sends me an offensive message?
Since messages are sent through a feature of your game system, please contact the manufacturer of your game system to deal with this problem (for example by filing a complaint via their profile, or by blocking them in your settings).