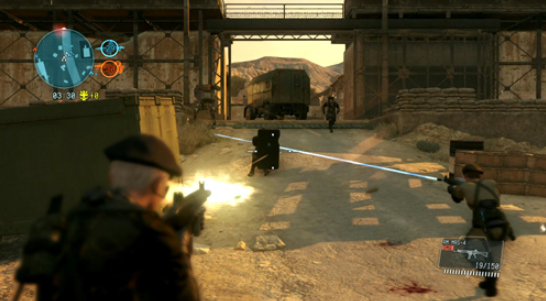 METAL GEAR ONLINE is an online multiplayer battle mode based on the game system of METAL GEAR SOLID V: THE PHANTOM PAIN.
After updating, METAL GEAR ONLINE can then be selected from the Title Menu.
For details, see the METAL GEAR ONLINE in-game control explanations.
This service requires online updates and a subscription (Xbox Live, PlayStation Plus) may be necessary to fully enjoy all online features.
Platforms
METAL GEAR ONLINE is available on PS4 (PS5 through retrocompatibility), Xbox One (Xbox Series X through retrocompatibility) and Steam (PC).
METAL GEAR ONLINE is no longer available on PS3 and Xbox 360 as of May 31, 2022.
PS3 and Xbox 360 users can still play the game itself, offline.
Maximum Number of Players
16 players is the maximum across most platforms.
Crossplay
You will be able to play uniquely with users who are on your same gaming system (eg: Xbox users won't be able to compete against PlayStation users).
Play, however, isn't geographically restricted and you'll be able to play with people from all over the world!