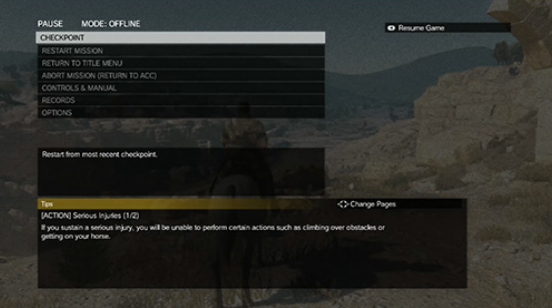 The Phantom Pain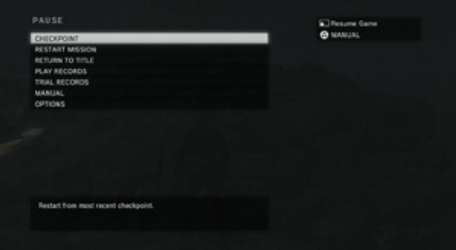 Ground Zeroes
Pause the game, and view/configure the controls and a variety of settings.
At the bottom of the screen you will find tips related to the current situation.
How to Pause the Game
PlayStation: Touch pad button (left) during the game
PC/Steam: Press Back button during the game
XBox: Press View button during the game
Cutscene Pause Menu
During the game, there are cutscenes that advance the story without your input.
The Pause Menu you can bring up during cutscenes is shown below.
[RESUME]
Resume cutscene.
[SKIP]
Skip cutscene and continue to the next scene.