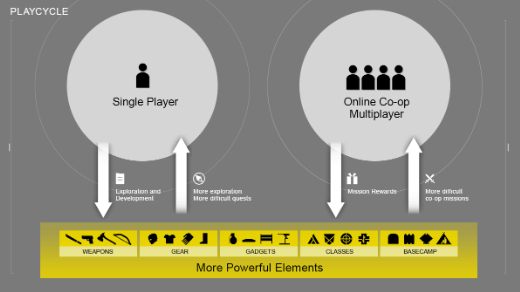 Metal Gear Survive is composed of two main modes: Single Player and Co-op.
Single Player takes you through the story of Metal Gear Survive while learning fundamental gameplay elements. These skills will be put to the test in online Co-op mode.
Progress and rewards obtained in both Single Player and Co-op mode carry over and apply to your character across both modes.
Co-op Play
In CO-OP multiplayer, you can team up with friends or other players from around the world and work together to clear various missions.
Salvage Missions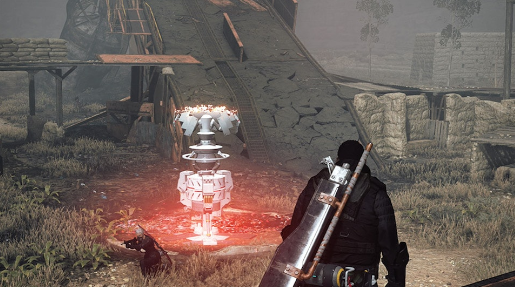 The object of these missions is to set up a Wormhole Digger in a designated location and harvest energy.
Large hordes of creatures that are drawn towards the machine will attack in several waves. Coordinate with your teammates to fend off the enemies.
The mission is successful if you protect the Wormhole Digger for the duration of the attacks. The mission fails if the machine is destroyed.
Interceptor Units and Defensive Units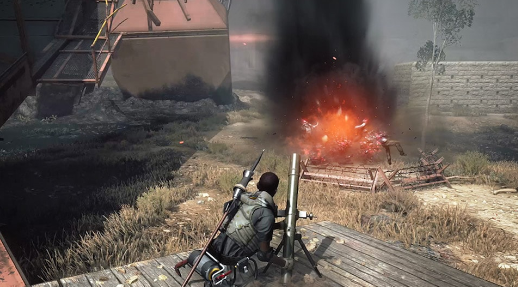 Interceptor Units and Defensive Units can be freely placed on the map and play an important strategic role in successfully defending the outposts. Use the firepower of machine guns and mortars to eliminate groups of creatures rapidly.
Traps are one of the many types of Interceptor Units featured in the game. They can be very useful to slow down the enemy assault if placed on the creatures' path.
Fences are the most common Defensive Unit. Striking with weapons such as spears can be used to attack the creatures gathered against the fences.
Sandbag barricades not only stop the enemy progression, they can also be used as higher ground for more efficient attacks.
Side Missions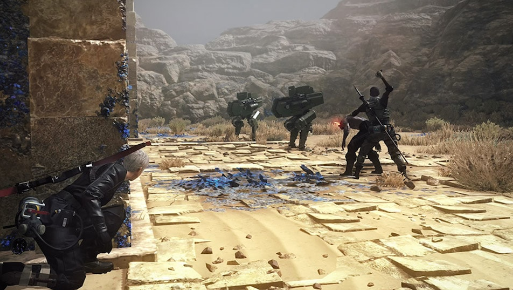 While defending the base, side missions will be triggered from time to time. Clearing these missions will reward you with valuable items and weapons that will help you defend the outpost.
The perfect timing for those missions is between enemy waves. Communicate with your teammates to make sure the roles are well allocated among you. Some must stay behind to strengthen the defenses while the others are exploring the surroundings trying to clear those side missions.
Don't be afraid to leave the outpost and go for those side missions. The items and weapons you can get are they key to clear the hardest missions.
Single Player
In Single Player mode you explore a strange ruined world as you seek answers and a way to return home.
Survival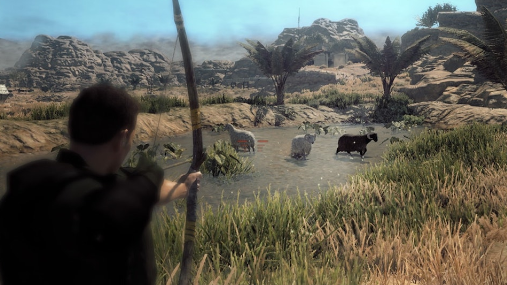 The greatest obstacles in this mission are hunger and thirst. You must keep a close eye on your health, gathering and consuming food and water as needed.
You can produce food and drink supplies at your Base Camp. Keep an eye on your food and water requirements and carefully plan your expansion. Try to ensure you always have enough resources for your current mission.
Wounds inflicted by creatures and illnesses contracted from contaminated food must be treated quickly to ensure your survival.
The Mist World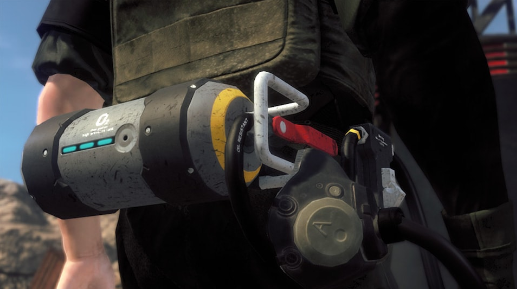 The vast majority of the Single Player world is enshrouded in a mist of unidentified origin. The mist is extremely hazardous and you will need to pay attention to how much oxygen you have left in your air tank while within it.
This world is ruled over by the creatures dwelling within the mist. Your oxygen level continues to deplete during battle, so it is important to understand each situation and sometimes it will be better to avoid combat.
The mist world is one of many perils, but there are pockets of civilization within that may hide precious materials or valuable pieces of information. Repeated expeditions will be needed to unravel the secrets concealed in the world of mist.