Atlas Bomber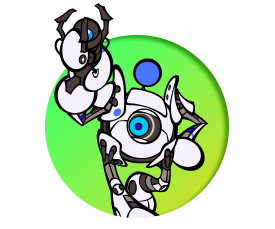 Special Ability: Portal #0
An android created by GLaDOS in order to carry out joint tests of portals.
Its slender hands and feet are attached to its body, which resembles a round core, and because of its paint, is called "Blue" by GLaDOS.
Apparently, it's more masculine than its partner, P-BODY Bomber.
Arbiter Bomber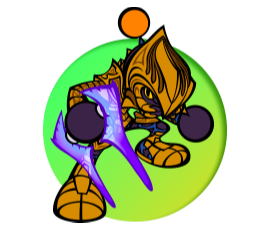 Special Ability: Mediate
A Covenant Bomberman from Planet HALO.
A single soldier who reports directly to the Hierarchs, chosen from the elite families at times when the Covenant is in danger. As they risk their lives to fulfill their duty, the Covenant regards the position as the pinnacle of worship.
Incidentally, Arbiter is a title and not an actual name.
Raiden Bomber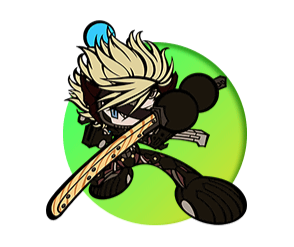 Special Ability: Ninja run
A cyborg Bomberman from the Metal Gear planet.
Wall running and slicing up giant unmanned weapons, his physical ability is simply superhuman.
His codename is Raiden, but his true name is Jack.
He was once known as Jack the Ripper.
He can turn off his sense of taste when eating something disgusting, apparently.
Vicviper Zero Bomber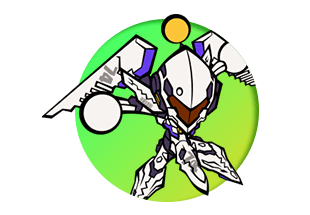 Special Ability: Speed Up
A new type LEV Bomberman from Planet Anubis.
Being the third unit of the three mecha developed for testing, it is far more advanced than previous LEV due to its Metatron technology.
He is best friends and also rivals with Jehuty Bomber and has a fairly close relationship with Jehuty's A.I. "A.D.A."
Ebisu maru Bomber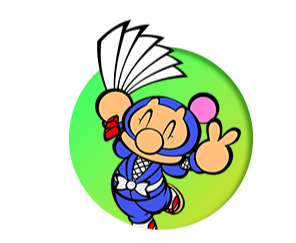 Special Ability: Arcane Slash
A self-styled "Ninja of Justice Bomberman."
He's Goemon Bomber's sidekick, and the two of them go on evil-battling adventures together on Planet Goemon.
He's a big eater, and definitely likes to do things his own way. He always acts the fool--even during some very serious situations--but there's something about him that you just can't help liking.
For some reason, he's incredibly confident about his looks, and thinks he's god's gift to everyone.
Anubis Bomber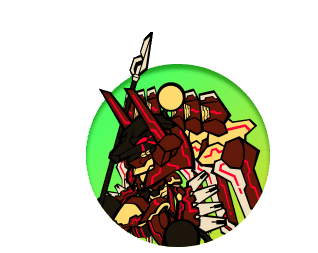 Special Ability: Zero Shift β
The most powerful Orbital Frame Bomberman in existence, said to possess capabilities far beyond those of the models that preceded her.
Like her twin sister, Jehuty Bomber, she was born on a space colony that orbits one of Jupiter's moons, and raised on Planet Anubis. She has been fitted with an artificial intelligence unit called "DELPHI," but doesn't really talk much.
Dracula Bomber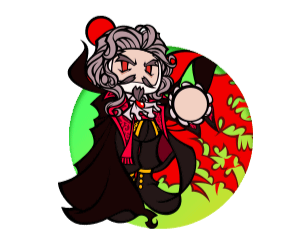 Special Ability: Dark Curse
The Dark Lord Bomberman who presides over Planet Castlevania from his sinister living castle.
An immortal vampire leading an army of darkness, the mere mention of his name strikes fear in the hearts of people everywhere. Even when defeated, he is never completely destroyed, and always rises once more, together with his castle.
He and the Belmont Clan are eternal nemeses, locked in an ongoing battle through the ages.
Goemon Bomber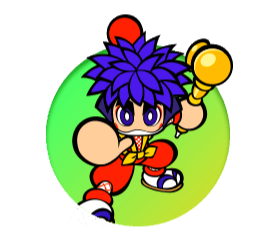 Special Ability: Oedo Blaster
The Mystical Ninja Bomberman, a legendary outlaw from Planet Goemon.
He may be a thief, but he's a righteous one, and he sees it as his duty to deal with any evildoers who threaten the peace of his home, Oedo Town.
He's got a soft spot for Omitsu, a cute girl who works at his local tea house. Apparently, he also owns a giant clockwork robot that never fails to make an "impact"...
Simon Belmont Bomber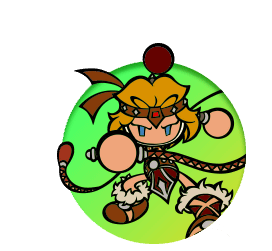 Special Ability: Vampire Killer
A vampire-hunting Bomberman from the Planet Castlevania.
He is the heir to the Vampire Killer, a sacred whip passed down through the Belmont Clan. As well as his trusty whip, he's also a deft hand with a range of other weapons--bombs included, of course.
In order to destroy his clan's arch nemesis, Dracula Bomber, he battles relentlessly against the monsters that inhabit Castlevania.
Pyramid Head Bomber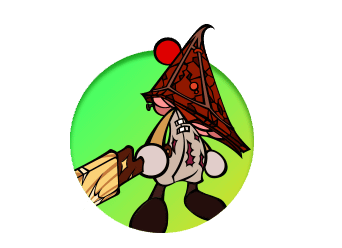 Special Ability: Judgement
Also known simply as the "Pyramid Thing," this mysterious Bomberman roams the wastelands of the fog-shrouded Planet Silent-Hill.
He possesses an immortal body and fearsome super-strength, and the blade of the great knife that he drags behind him is almost as long as he is tall. For this blood-curdling executioner, even the other horrific creatures that inhabit Planet Silent-Hill are no more than prey for the taking.