Mimi Bomber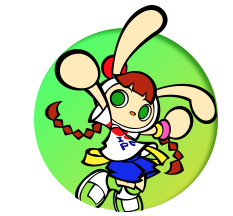 Special Ability: Up-tempo
A singing rabbit Bomberman, from the Pop'n Music planet.
She and her best friend, Nyami Bomber, are Idol "Poppers".
She loves talking, and could talk forever with Nyami Bomber.
She hates tomato juice.
Nyami Bomber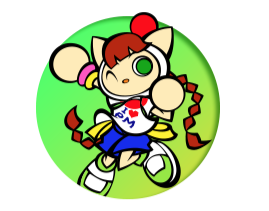 Special Ability: Down-tempo
A singing cat girl Bomberman from the Pop'n Music planet.
She and her best friend, Mimi Bomber, are idol "Poppers".
She is head over heels for her idol boyfriend, Timer.
Her tail is a "super secret", apparently.
Upa Bomber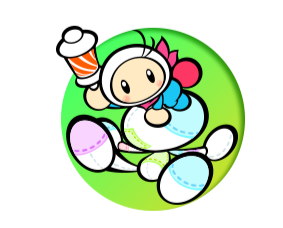 Special Ability: Bio Miracle
A baby Bomberman who is the prince of Lucuayo Kingdom on the Bio Miracle planet. He became capable of crawling just one month after being born.
He embarks on an adventure to save the babies who have been kidnapped by the evil "Zai". He cuts his way past enemies with a mysterious item, the "Rattle Sword" which was given to him by a fairy.
Ayako Katagiri Bomber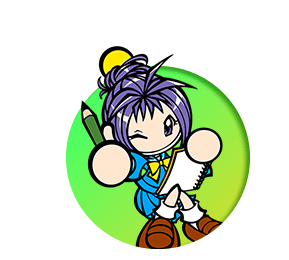 Special Ability: Tokimeki Love Song
A female high school girl Bomberman, who attends school on the Tokimeki Memorial planet.
She is an open-minded and artistic person, who loves painting and music, and always says whatever is on her mind. She's the type of girl who says she's too embarrassed to do karaoke, but then doesn't let go of the mic.
She often visits art museums, and specializes in painting grotesque pictures. She admires Gergi's works.
Princess Tomato Bomber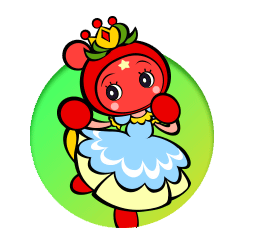 Special Ability: Princess Light
A princess from the Planet Salad. She's the daughter of King Broccoli, the former ruler of the Salad Kingdom.
She was kidnapped by the power-hungry Minister Pumpkin, who staged a rebellion and held her captive in his castle. Luckily, she was freed by the brave Sir Cucumber.
She now rules over the once again peaceful kingdom in her father's place.