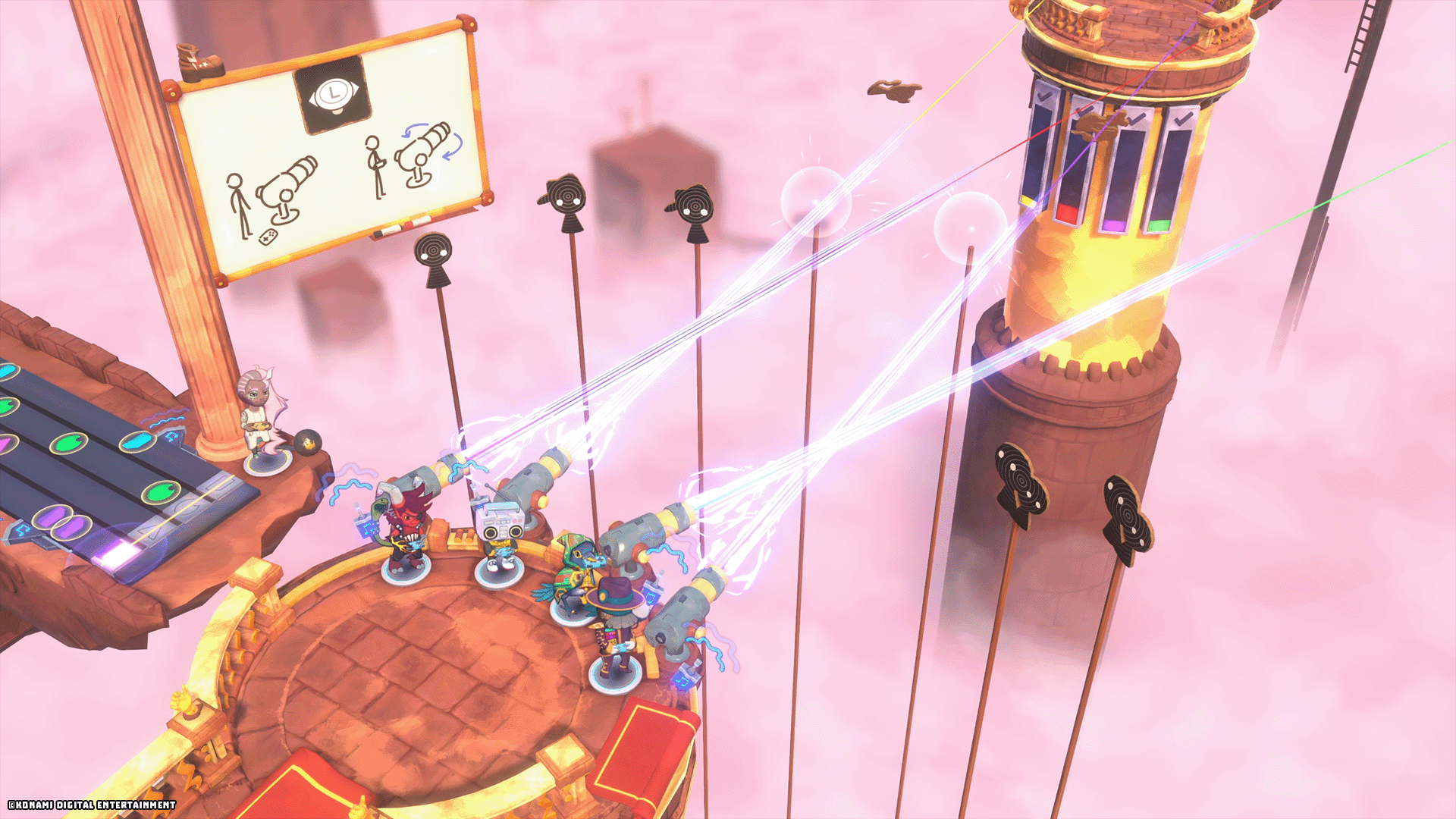 Can I use the touch screen to play the game?
No, touch screen commands are not compatible with Super Crazy Rhythm Castle.

Is the game compatible with the Save Data Cloud Backup service?
No, it isn't.

Can I play this game with all Nintendo Switch™ devices?
Yes, you can.

Are local network matches available?
No.

Can I play the game using Nintendo Labo VR KIT?
No, you can't.

What kind of controllers are supported?
You can use Nintendo Joy-Con and Nintendo Switch Pro Controller.

What happens if my connection drops?
If the console loses network connection the game will display a network error message "Failed to connect due to a network error. Please try again". If this happens, please check the Switch is connected to the WiFi via the console system menu.