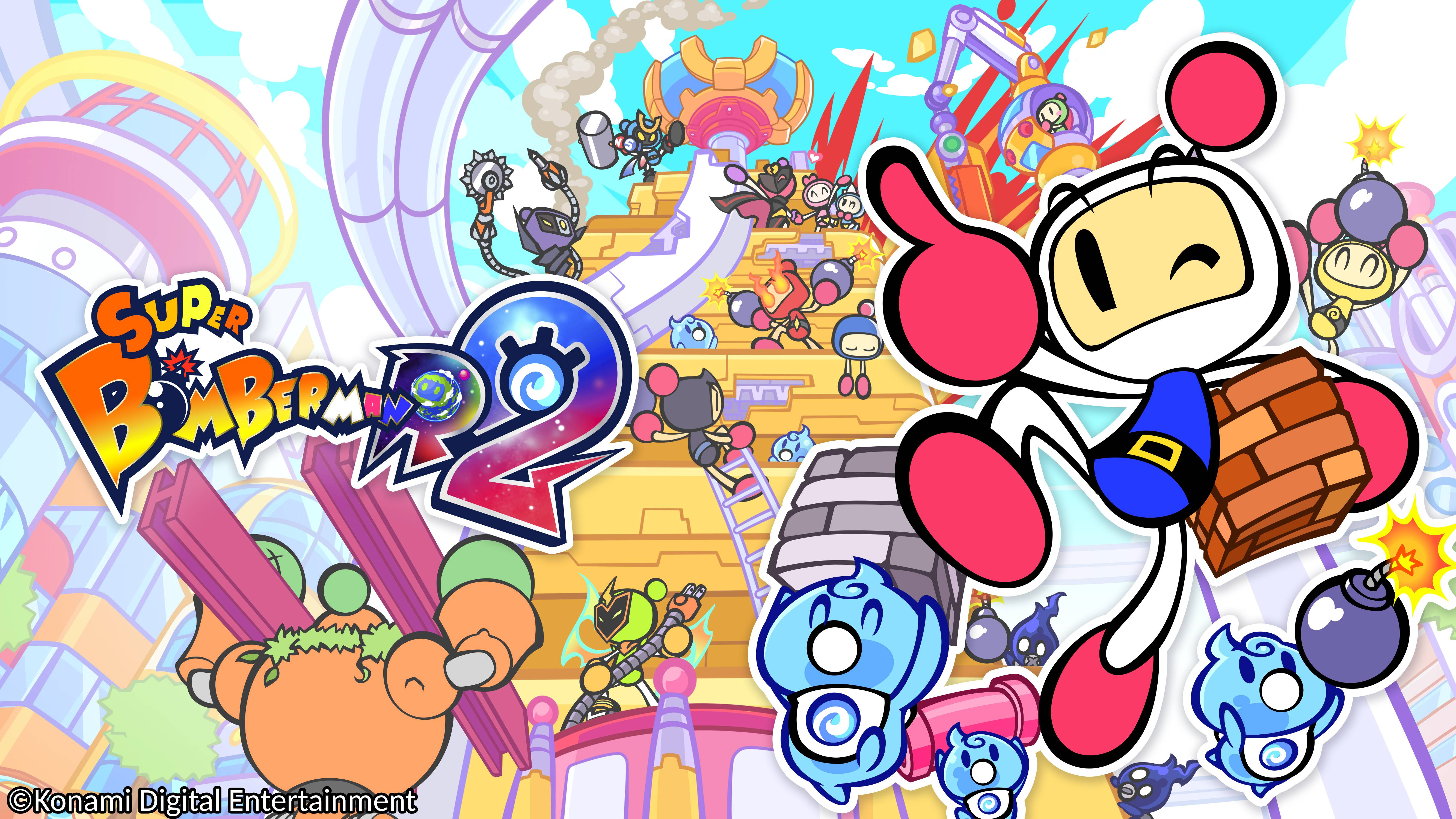 The latest title of the party battle games series SUPER BOMBERMAN R!
With new adventures and game modes, it has the largest content volume in the series' history!
The game features not only offline battles that can be played with family and friends, but also online battles that connect players from all over the world, as well as a single player mode.
In addition to the well-known "Standard", "Grand Prix" and "Battle 64" a new battle mode called "Castle" in which players are divided into Attack side and Castle side to battle for the treasure!
A "Stage Editor" function has also been added, allowing players to create their own stages for "Castle" and share them online with players around the globe.
Let's have fun together in "SUPER BOMBERMAN R 2"!
• Battle Mode
Enjoy 4 battle modes, including the new "Castle"!
"Castle": Asymmetrical battle between the Castle side, which protects the treasure chest, and the Attack side, which aims to win the treasure chest!
"Standard": The classic battle mode loved by fans!
"Grand Prix": Battle of two teams! Work with your allies to defeat the opposing team!
"Battle 64": Battle for survival with up to 64 players! Aim for Bomber One!
• Grade Match
Battles between users with similar abilities!
Fight online with players from all over the world!
• Room Match
Set freely battle modes and rules!
Get your friends together online and have a good time!
• Offline Battle
With one console you can enjoy Bomberman!
Connect additional controllers and play with family and friends!
*Controllers for the number of persons are required.
• Stage Editor
Customized stages with blocks and gimmicks can be shared online!
Create, play, share, and explore various stages with the Stage Editor!
• Story Mode
Enjoy the Story Mode that has been enhanced!
Visit new planets with Bombermans new friends "Ellons" and face the threat of the universe!


Game Specs


Languages supported : English, Dutch, French, German, Italian, Japanese, Korean, Portuguese, Spanish, Simplified & Traditional Chinese
Rating: PEGI 7
Platforms: PS5, PS4, Xbox Series S and X, Xbox One, Steam, Nintendo Switch